Classic Limos is the Classic Wedding Car Choice of Celebrities serving Southern California.
Not Just The Perfect Wedding Car, Or Just Any Classic, But The Ultimate Collection Of Prestige Vintage Limos For Hire (at affordable prices) … Anywhere!
Offering the Most Valuable Vehicles
With the Most Elegant Services
At the Lowest Possible Prices
And Always On-Time
Classic Limos is a Classic Wedding Car Service in Los Angeles & Orange County, CA. We offer premier limousine rental service with a beautiful fleet of vintage & classic Rolls Royce, Bentley, Packard, & other rare & unique vehicles. We provide outstanding service & on-time arrivals.
A Classic Wedding car creates the visual impact that every bride seeks on her special day. The vintage wedding car should be used just as a horse and carriage would be used for a grand arrival and the movie version grand send off.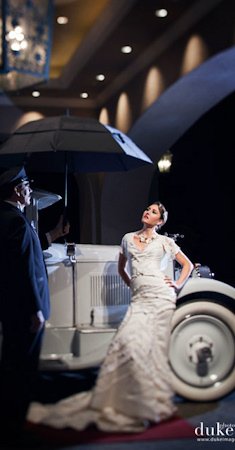 AS Seen in Movies and on TV
What do the following famous people, celebrities, directors, movies, studios, TV shows, & major companies have in common?
• ABC Castle
• Justin Beiber
• Selina Gomez
• Snoop Dogg
• Jennifer Lopez
• Charlize Theron
• Sandra Bullock
• Jessica Simpson
• Tiffany-Amber Thiessen
• Carmen Electra
• Dave Navarro
• Tony Curtis
• Tippi Hedren
• Malcolm McDowell
• Patrick Stewart
• Buzz Aldrin
• Jean-Michel Cousteau
• Ray Bradbury
• Ron Howard
• David Lynch
• Joe Pytka
• The Movie, "Dreamgirls"
• The Movie, "The Backup Plan"
• Universal Studios
• The Jules Verne Film Festival
• Bureau Betak
• Mindy Weiss
• The TV Show, "For Better or For Worse"
• MTV – Paramount Studios
• Disney Productions
• The Travel Channel
• The Learning Channel
• Valarie Wilson Travel
• Destination Concepts
• Shari Kelley Events
• The St Regis Hotel & Spa
• Maxim Magazine
• Microsoft
• Anheuser-Bush
• SeaWorld
• Nike
• Victoria Skimboards
• Clifford S Heinz (of Heinz Ketchup)
• Dr Franz-Josef Paefgen (Chairman & CEO of Bentley Motors)
• Rich Devos (Co-founder of Amway)
• Lord Beaverbrook
• Lady De Frece
• Colonel Allan Blum
They have all used our vehicles!
Videos
CLICK HERE … to see our 27 Packard as the flagship limo in SNOOP DOGG's recent birthday party for his wife
CLICK HERE … to see all 3 limos hired by SNOOP DOGG for his wife's recent birhday (our 27 & 37 Packard limos & 37 St Regis limo)
CLICK HERE… to see our 65 Rolls-Royce limo in BEYONCE'S music video, "Get Me Bodied"
CLICK HERE … to see our Rolls-Royce Phantom V limo in a L'Oréal commercial starring CHARLIZE THERON
CLICK HERE … to see our 53 Bentley limo used in a commercial by PANDORA Jewelry
We Specialize in:
• Weddings
• Anniversaries
• Birthdays
• Bar Mitzvahs
• Proposals
• Bat Mitzvahs
• Quinceaneras
• Proms
• Award Shows
• Corporate Events
• Television – Film

Testimonial
Classic Limos,
Since my only job at our dealership is spoiling our VIP customers, I think I know a thing or two when evaluating another company's service. I definitely know the difference between an average limousine company, and an outstanding one. With that in mind, let me share my opinion of your company's service last night. On a scale of 1 to 10, I would give your gorgeous Packard limo, your extremely professional chauffeur, and all of your many service details, a rating of a billion! My wife and I were simply "blown away" with how incredibly special your company made us feel, for what we thought was going to be a simple dinner (at French 75) in Laguna Beach. After your chauffeur dropped us off, my wife said to me, this ranks as one of the three most special evenings of our entire marriage! Wow! You talk about money well spent! Why any one would choose another limo company over yours is beyond me. Classic Limos has raised the bar to a whole new level. Based on my own experience, and your outstanding reputation, we would like your company to be the only official limousine service we recommend to our VIP customers.
Gary DeAngelo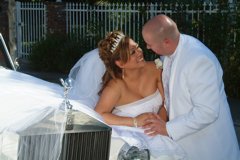 Location:
Classic Limos is headquartered in Orange County, California. Our cars are located across the street from the Newport Beach Marriott Bayview at 501 Bayview Circle, Newport Beach, California 92660.
Mailing Address:
30251 Golden Lantern, Suite E-510
Laguna Niguel, CA 92677
Website Address: https://www.classiclimos.com/
Classic Limousines, Inc. (dba Classic Limos)
Licensed with the California Public Utilities Commission
License Number TCP 016203-P
Full Limousine Insurance Coverage Provided by Lancer Insurance Company